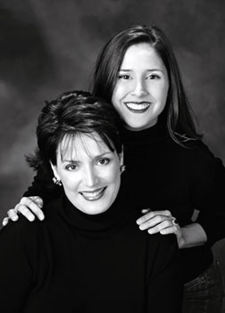 Founded in 1956, Tiny Town is the oldest and best-known children's boutique on the Gulf Coast.  Owned by mother-daughter team, Sunny and Kristen Boothe, Tiny Town specializes in traditional children's clothing, accessories, and gifts.  We pride ourselves on offering a large selection of quality items and excellent customer service.  We know how important shopping for that "coming home" outfit or that "perfect gift" can be, so we strive to give you the best shopping experience possible. 
Reviews
"I received excellent customer service and I would definitely order from them again."

"Tiny Town is a wonderful store with merchandise I cannot find anywhere else. I am so grateful for this local five star shopping experience!"

"Tiny Town never disappoints. Their work and clothes are the best in town. I love shopping there."
Come Visit Us!
Experience the personalized customer service and family-friendly atmosphere of Tiny Town's Mobile, Alabama boutique, where you'll find a wide selection of children's clothing, accessories, and gifts, along with a gated playhouse for kids to enjoy while you shop.
Visit Us in Mobile